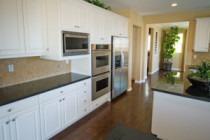 Is Painting Cabinets a Good Idea in Las Vegas?
by Dawn Houlf Have you ever wondered if painted  cabinets would last in the heat of the desert?  Gone are the days of the sticky...
Black Friday Home Sales in Las Vegas,NV
by Dawn Houlf As we prepare to enter the holiday shopping season, home sellers may think it is too late to sell their home in Las ...